Search the Leadership Lancaster website
.

Staff

The Leadership Lancaster team doesn't just work here, we are all grads as well!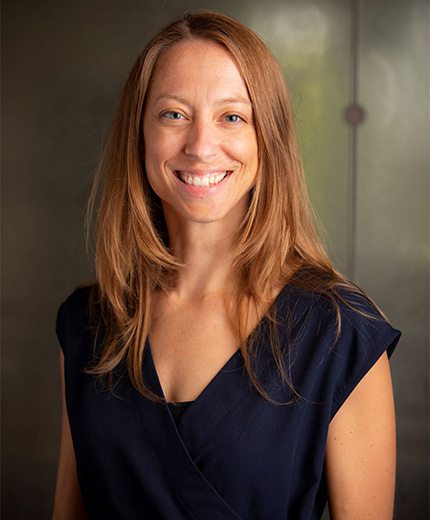 Executive Director
Kate Zimmerman is the Executive Director of Leadership Lancaster, a community leadership development program. In this position, Kate is instrumental in connecting, educating, and inspiring existing and emerging community leaders as they guide Lancaster County into the future.
Prior to her role as Executive Director, Kate served as Program Director with Leadership Lancaster, worked as Director of Community Relations for Lancaster Area Habitat for Humanity, and held a positon in government relations in Washington DC.
Kate is a graduate of the 2009 Core Class of Leadership Lancaster and found the program to be transformational. She is a certified Boardsource Board Governance Consultant and is certified in Fundraising from the Center on Philanthropy at Indiana University's Fundraising School. She holds a BA in Political Science from Calvin College in Grand Rapids, Michigan.
Growing and learning with her two amazing children is Kate's greatest accomplishment. In addition to volunteering for their activities, Kate is the Co-Chair of the Coalition for Sustainable Housing, the President of the Manheim Township Educational Foundation Board of Directors, a member of the Lancaster Chamber's Community Advisory Council, on the Poverty Coalition's Steering Committee, on WITF's Community Advisory Board, and is a volunteer with the Lancaster County Community Foundation.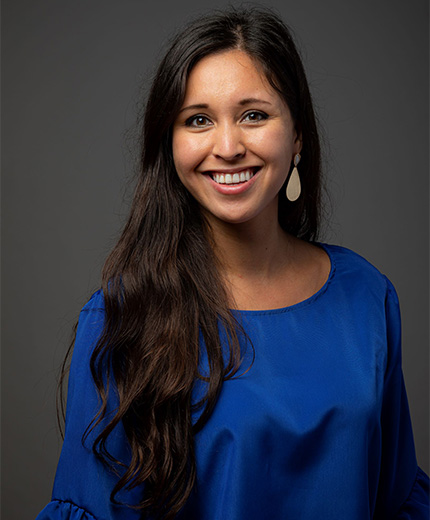 Operations Director
Jenn Creel, a graduate of the College Core Class Program, was hired in March 2020 as Leadership Lancaster's Operations Director. Prior to joining the team, Jenn worked as Chief Operating Officer of a local college prep program and in international government relations in Washington, DC. Jenn began her work in nonprofit operations at the Jordanian Hashemite Fund for Human Development in Amman, Jordan where she was also teaching English and developing health programs for Syrian refugee women and children.
During her college years, Jenn spent her summers working with the National Student Leadership Conference, where she facilitated leadership development curriculum at American University and Yale University. She holds a BA from Franklin & Marshall College in Special Studies: Middle Eastern Studies & Arabic with a focus in Human Rights.
Jenn lives in downtown Lancaster with her husband Luke and their Australian Shepard pup Koda. Locally, she sits on the Advoz Board of Directors, participates in Global Shapers' Lancaster Hub, and is a member of the Coalition to Combat Poverty Policy Action Team. Jenn is a member of the African Middle East Leadership program, where she brings her experience working in Lancaster to her fellow allies around the world as they work collaboratively on issues from sustainability to economic development. In her spare time, you can find her running on local trails and, in pre-pandemic days, climbing.
2021/2022 Board of Directors
Mark Heath
Board President
Partner, McKonly & Asbury
Melissa Wisniewski
Board Vice President
Dean of Enrollment Services, Thaddeus Stevens College of Technology
Chris Ballentine
Board Secretary
Community Relations Manager, Willow Valley Communities, Welcome Center
Rhonda Harrison
Board Treasurer
Owner, Queen Transportation and Harrison Consulting

Ryan Neumyer
Immediate Past Board Chair
CEO, Esquire Association Management, LLC
Cory Cox
Community Life Director, Excentia
Jennifer DeWalt
Business Development Specialist, Murray
Lillie Farmer
Robin Felty
Superintendent of Manheim Township School District
Lauren Frick
Executive Vice President and Corporate Secretary, Steinman Communications, Inc.
Justin Johnson
Communications and Marketing Director, Lancaster Chamber
Hector Lopez
Information Technology Manager, Turkey Hill Dairy
Deborah Lovett
Community Education Supervisor, Lancaster Lebanon IU13
Sarah Maser
Executive Assistant and Office Manager, High Real Estate
Victor Ramos
Vice President for Advancement, Millersville University
Jennifer Santiago
Resident Services Supervisor, HDC MidAtlantic

Allison Schlegelmilch
Director of Marketing, RKL
Rahwa Teklai
Senior Wealth Strategist, PNC Wealth Management
Sandra Valdez
Chief Operating Officer, SACA
David Walker
Partner, Appel Yost & Zee LLP
We rely on our faculty and facilitators for the success of our programs. Our faculty members are a diverse population with expertise in the session topic as well as leadership and skill development. Thank you to the following 2020/2021 faculty and facilitators:
2020 Core Class Faculty
Salina Almanzar, Artist
Ryan Aument, PA Sentate
Jaime Arroyo, Assets/Work Wisdom LLC
Tom Baldridge, Lancaster Chamber of Commerce & Industry
Kiandra Bair, Mcnees Wallace & Nurick LLC
Kip Van Barclom, Lancaster County Planning Commission
Marlin Bert, Artist
Kris Bradley, NameSpark
Gina Breslin, North Group Consultants
Todd E Brown, Chief Public Defender of Lancaster County
Tony Chivinski, Leadership Advisory Services
Gene Clark, Clark Food Service Equipment
Joel Cliff, Discover Lancaster
Corporal John Comerford, Troop J Lancaster Criminal Investigation Section for the PA state police
Tracy Cutler, Lancaster County Community Foundation
Deborah Davis
Joanna Davis, City of Lancaster
Dennis Dougherty, DDBW Law
Josh Druce, Lancaster City Planning Commission
Steve Erb, True Edge Performance Solutions
Mark Fetterman, Lancaster County District Attorney's Office
Dr Robin Felty, Manheim Township School District
Chris Fitz, Advoz
Toni Gainer, United Way PA211 East
Adrian Garcia, Lancaster Housing Opportunity Partnership
Dr. John R. Gerdy, Music for Everyone
Eric Gervase, Cargas
Lance Greene, Lancaster County District Attorney's Office
Matthew Grosh, Herr & Low P.C.
Tanay Harris, Tenacity Consulting
Ken Harrison, Grants Consultant
Mark Heath, McKonly & Asbury
Andrea Heberlein, United Way of Lancaster County
Tony Hernandez, Reflective Wisdom
John Hershey, RGS Associates
Bob Hollister, ELANCO School District
Ken Hornbeck, High Real Estate Group
Mark Huber, Lancaster County Planning Commission
Angela Kirby, Pennsylvania Training and Technical Assistance Network
Craig Lehman, Lancaster County Commissioner
Dr. Mike Leichliter, Penn Manor School District
Gretchen Lusby, Assets
Mayor Leo Lutz, Columbia
Jessica Mailhot, Lancaster County Community Foundation
John H. May, May, Metzger & Zimmerman LLP
Willonda McCloud, Bright Side Opportunities Center
Joe McMahon, McMahon & Winters
Josh McManness, Lancaster Lebanon Intermediate Unit 13
Mike McMonagle, MCKL
Elspeth Moffatt, Community Services Group
Susan E. Moyer, Lancaster County District Attorney's Office
Mustafa Nurr, Bridge Experience
Greg Orth, THinc BOX LLC
Arelis Perez, Community Action Partnership of Lancaster County
Dr. Carol Powell, School District of Lancaster
Vanessa Philbert, Community Action Partnership of Lancaster County
Laura Proctor, Lancaster County Planning Commission
Stacie Reidenbaugh, The Reidenbaugh Group and 10,000 Friends of PA
Judge Dennis Reinaker, Court of Common Pleas Judge for Lancaster County
Kevin Ressler, United Way of Lancaster County
Alex Rohrbaugh, Lancaster County Planning Commission
Angel Rosario, Community First Fund
Roni Ryan, Elizabethtown Borough Manager
Dr. Stuart Savin, Lancaster County Career & Technology Center
Rob Skacel, True Edge Performance Solutions
Douglas Smith, City of Lancaster
Marshall Snively, Lancaster City Alliance
Mayor Danene Sorace, City of Lancaster
Craig Stedman, Lancaster County District Attorney
Scott Standish, Lancaster County Planning Commission
Porter Stevens, Lancaster County Planning Commission
Michael Sturla, State Representative for the 96th Legislative District
Cody Wade, Lancaster County District Attorney's Office
Randall Wenger, Lancaster County Board of Elections and Registration Commission
Christine Wilson, Lancaster County District Attorney's Office
Mike Winters, McMahon & Winters
Alice Yoder, Penn Medicine/ Lancaster General Health
Bill Zee, Appel Yost & Zee
2020 Executive Class Faculty
Jaime Arroyo, Lancaster City Council
Tom Baldrige, Lancaster Chamber
Rob Barber, Atomic
Marlin Bert, Artist
Sam Bressi, Lancaster County Community Foundation
Tony Chivinski, Leadership Advisory Services
Joel Cliff, Discover Lancaster
Ray D'Agostino, Lancaster County Commissioners Office
Rebecca Denlinger, Elizabethtown Borough Council
John Gerdy, Music for Everyone
Darryl Gordon, The High Companies
Loryn Spangler Jones, Artist
Leo S. Lutz, Columbia Borough
Mike McKenna, Tenfold
Mustafa Nuur, Bridge
Vanessa Philbert, Community Action Partnership
Mike Reynolds, Lancaster Barnstormers
Cathy Rychalski , Workforce Development Bureau
Danene Sorace, City of Lancaster
Brian Troop, Ephrata Area School District
Sandra Valdez, SACA Lancaster
Heather Valudes, Lancaster Chamber
Alice Yoder, Penn Medicine Lancaster General Health
Naomi Young, Economic Development Company of Lancaster County
2021 Neighborhood Leaders Academy Faculty
Sharon Allen-Spann, Leadership Development & Diversity Manager, City of Lancaster
John Bey, Chief of Police, Lancaster City Bureau of Police
Stephen Campbell, Director of Public Works, City of Lancaster
Milzy Carrasco, Office of Neighborhood Engagement, City of Lancaster
Raymond D'Agostino, Commissioner, Lancaster County Board of Commissioners
Chris Delfs, Director of Community Planning and Economic Development, City of Lancaster
Zayra Falu, Access Coordinator, City of Lancaster
Xavier Garcia-Molina, Council Member, Lancaster City Council
Patrick Hopkins, Business Administrator, City of Lancaster
Matt Johnson, Refugee Community Organizer, Church World Service
Scott Little, Fire Chief. City of Lancaster -Bureau of Fire
Willonda McCloud, Executive Director, Bright Side Opportunities Center
Michael McKenna, President, Tenfold
Donald Morant, Sergeant, Lancaster City Bureau of Police
Vanessa Philbert, CEO, Community Action Partnership of Lancaster County
Kevin Ressler, CEO, United Way of Lancaster County
Jameel Thrash, Zoning Officer, City of Lancaster
Blanding Watson, President, NAACP – Lancaster Branch
Jeremy Young, Community & Economic Development Director, Lancaster City Alliance
2021 College Core Class Faculty
Bob Adams, President, Turkey Hill Experience
Jaime Arroyo, Chief Impact Officer, Community Action Partnership of Lancaster County
Rebecca Baltozer, Council Member, Borough of Marietta
Matthew Barley , Historic Preservation Trust/RLPS
Marlin Bert, Artist
Andrew Bilindabagabo, Founder, Ingoma Films
Joel Cliff, Director of Communications & Advocacy, Discover Lancaster
Fern Dannis, Community Volunteer
Joshua Druce, President, Coalition for Smart Growth
Robin Felty, Superintendent, Manheim Township School District
Tammie Fitzpatrick, Director of Development, Community Basics
Robert Hollister, Superintendent, Eastern Lancaster County School District
Leo Lutz, Mayor, Borough of Columbia
Susan Lynch, Director, Lancaster Center Central Penn College
Samuel Mecum, Commissioner, Manheim Township
Alex Rohrbaugh, Senior Community Planner, Lancaster County Planning Commission
Ezra Rothman, Manager, Economic Development Strategies, Economic Development Company of Lancaster County
Robin Sarratt, Vice President of Development, Lancaster County Historical Society
Loryn, Spangler-Jones, Owner, LSJ Studio
Charles Porter Stevens, Senior Planner, Lancaster County Planning Commission
Alexander Vazquez, Community Lending Manager, ASSETS Lancaster
Olivia Walters, Outreach Coordinator, The Steinman Foundation
Jeremy Weiss, Owner, CI Records
Jamie Widener, Executive Director, Columbia Life Network
Jeremy Young, Community & Economic Development Director, Lancaster City Alliance