Search the Leadership Lancaster website
.

Staff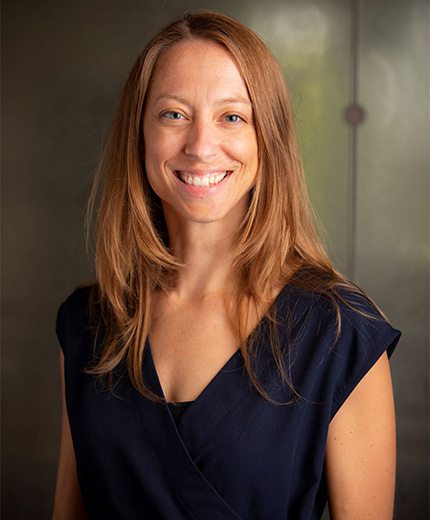 Executive Director
Kate Zimmerman is the Executive Director of Leadership Lancaster, a community leadership development program. In this position, Kate is instrumental in connecting, educating, and inspiring existing and emerging community leaders as they guide Lancaster County into the future.
Prior to her role as Executive Director, Kate served as Program Director with Leadership Lancaster, worked as Director of Community Relations for Lancaster Area Habitat for Humanity, and held a positon in government relations in Washington DC.
Kate is a graduate of the 2009 Core Class of Leadership Lancaster and found the program to be transformational. She is a certified Boardsource Board Governance Consultant and is certified in Fundraising from the Center on Philanthropy at Indiana University's Fundraising School. She holds a BA in Political Science.
Kate is the Co-Chair of the Coalition for Sustainable Housing, the President of the Manheim Township Educational Foundation Board of Directors, a member of the Lancaster Chamber's Community Advisory Council, on the Poverty Coalition's Steering Committee, on WITF's Community Advisory Board, and is a volunteer with the Lancaster County Community Foundation.
She lives in Manheim Township with her husband and her two teenagers.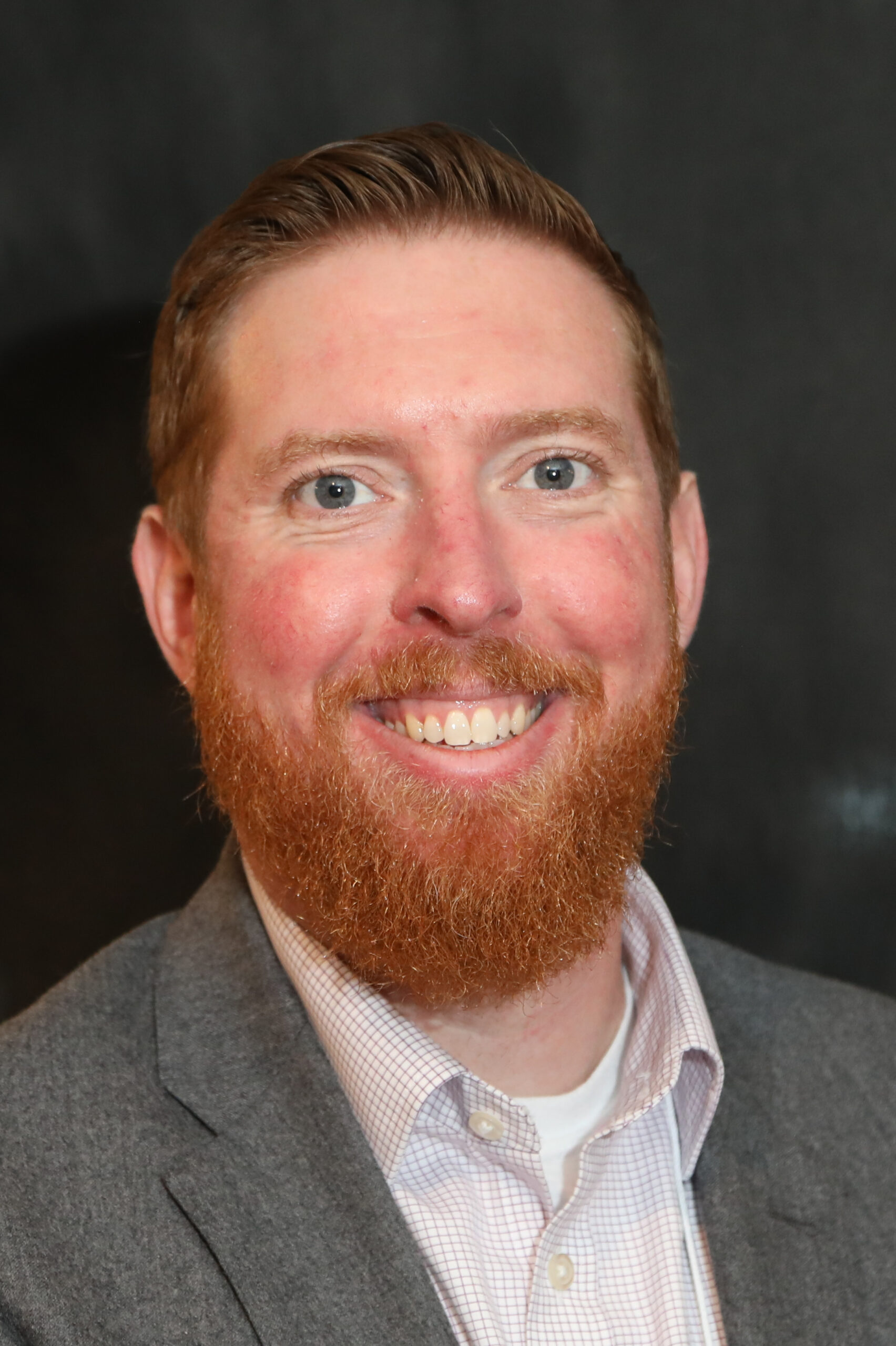 Program Director
Prior to joining the Leadership Lancaster team, Josh worked for over 20 years with a non profit in New Jersey that provided summer camp and recreational activities for children and adults with developmental and intellectual disabilities. In his tenure as director, he greatly expanded the programs offered based on the needs of the community served. He also helped create several fundraising endeavors including a multi million dollar capital campaign to improve the facilities and offer additional year round programming.
Throughout his career, Josh has had experience with budgeting, strategic planning, facilities management, vendor contracting, payroll, and Human Resource policy implementation and supervision.
Josh lives in Manheim Township with his wife Dr. Jennie Burke and four boys. The family's shared obsession with hockey connected Josh to the Lancaster Firebirds, a youth hockey organization. He began as a volunteer youth coach, including running the learn to play hockey program and coaching multiple teams. This lead to taking on additional responsibilities as a board member. Josh currently serves as the President of the board of directors for the Lancaster County Youth Amateur Hockey League which owns and operates the Lancaster Ice Rink. His efforts at the rink have helped implement new fundraising strategies including a golf outing benefitting the Lancaster Ice Rink's scholarship fund and facilities.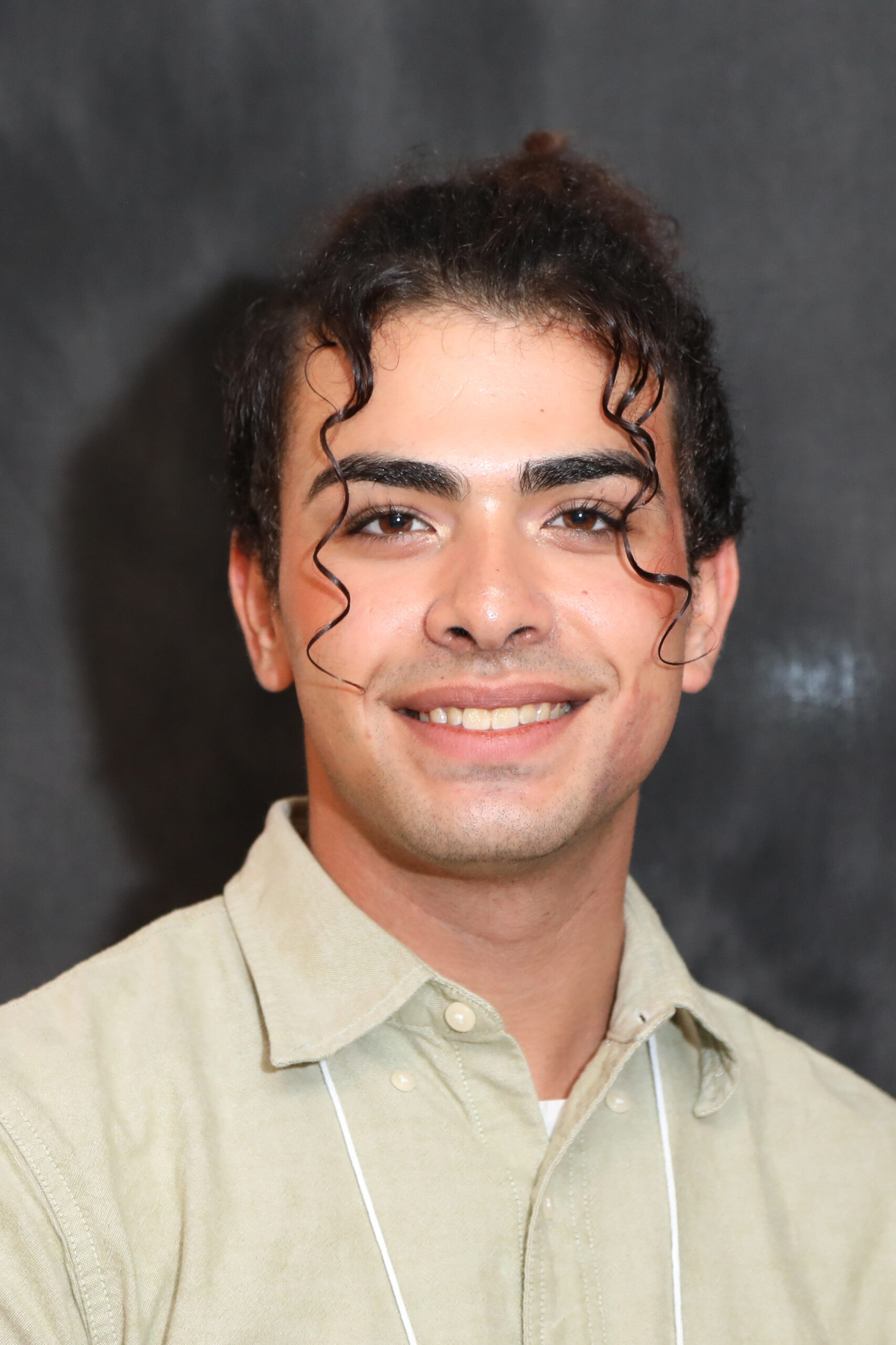 Engagement Coordinator
My name is Mannie Rivera, Jr. I recently graduated from Thaddeus Stevens College of Technology, as well as the 2022 College Core Class.
I was born and raised in Lancaster County. I enjoy walks in the County's beautiful parks and trails, I enjoy connecting with new people and understanding their ideas and goals. If I am not out and about exploring the many scenes of Lancaster, you can find me bundled up watching a movie or reading a book at home.
I am excited to bring a wide array of ideas and perspectives to the Leadership Lancaster team and learn even more ways to uplift the community that I was raised in.
2022/2023 Board of Directors
Mark Heath
Board President
Partner, McKonly & Asbury
Melissa Wisniewski
Board Vice President
Dean of Enrollment Services, Thaddeus Stevens College of Technology
Chris Ballentine
Board Secretary
Community Relations Manager, Willow Valley Communities, Welcome Center
Rhonda Harrison
Board Treasurer
Owner, Queen Transportation and Harrison Consulting

Cory Cox
Community Life Director, Excentia
Jennifer DeWalt
Business Development Specialist, Murray
Lillie Farmer
YWCA of York
Robin Felty
Superintendent of Manheim Township School District
Lauren Frick
Executive Vice President and Corporate Secretary, Steinman Communications, Inc.
Justin Johnson
Communications and Marketing Director, Lancaster Chamber
Hector Lopez
Vice President of Information Technology, AAA Central Penn
Deborah Lovett
Community Education Supervisor, Lancaster Lebanon IU13
Sarah Maser
Executive Assistant and Office Manager, High Real Estate
Brian Nguyen
Communications Manager, Community Action Partnerships of Lancaster
Jennifer Santiago
Resident Services Supervisor, HDC MidAtlantic

Allison Schlegelmilch
Director of Marketing, RKL
Sandra Valdez
Chief Operating Officer, SACA
David Walker
Attorney, Stock and Leader, Attorneys At Law
Class Ambassadors
Looking to stay connected with Leadership Lancaster? Your class/decade ambassador is here to help!
Greg Orth, Executive Class
Tanner Schwilk, College Core Class
Larry Keating, 80s Core Classes
Diane Tyson, 90s Core Classes
Christina Myers, 00s Core Classes
David Carl, 2012 Core Class
Allison Bucher, 2013 Core Class
Jeffrey Guindon, 2014 Core Class
Chris Ballentine and Michelle Marsh, 2016 Core Class
Justin Johnson, 2017 Core Class
David Houtz and Zach Love, 2018 Core Class
Amir Boutorabi, 2019 Core Class
Hannah Funk and Laura Hatton, 2020 Core Class
Molly Crouser, 2021 Core Class
Bob Devonshire and Heather Haverstick, 2022 Core Class
We rely on our faculty and facilitators for the success of our programs. Our faculty members are a diverse population with expertise in the session topic as well as leadership and skill development. Thank you to the following 2020/2021 faculty and facilitators:
2022 Core Class Faculty
Heather Adams, Lancaster County Office of the District Attorney
Michaela Allwine, Lancaster County Housing and Redevelopment Authorities
Salina Almanzar-Oree, Artist and PCA&D
Jaime Arroyo, Lancaster City Council
Ryan Aument, PA State Senate
Tom Baldrige, Lancaster Chamber
Marlin Bert, Artist
John T. Bey, Lancaster City Police Bureau
Andrew Bilindabago, Ingoma Films
Dr. Brian Bliss, Solanco School District
Dr. Jennie Burke, Millersville University
Tony Chivinski, Leadership Advisory Services
Joel Cliff, Discover Lancaster
Mara Creswell-McGrann, School Board, School District of Lancaster
Tracy Cutler, Lancaster County Community Foundation
Ray D'Agostino, Lancaster County Commissioner
Laura DeMatteo, Lancaster County Planning Department
Rebecca Denlinger, Elizabethtown Borough Manager
Deb Ellenberg, Sandler Training
Dr. Robin Felty, Manheim Township School District
Tammie Fitzpatrick, HDC MidAtlantic
Toni Gainer, United Way of Lancaster County
John Gerdy, Music for Everyone
Dan Jurman, PA Office of Advocacy and Reform (OAR)
Angela Kirby, PA Training and Technical Assistance Network
Leo Lutz, Mayor, Borough of Columbia
Dr. Mike Leichliter, Penn Manor School District
Dina Maio, School Board, Eastern Lancaster County School District
Ashlinn Masland-Sarani, Lancaster County Community Foundation
John H. May, May, Herr and Grosh LLP
Josh McManness, Lancaster-Lebanon IU13
Vanessa Philbert, Community Action Partnership
Dr. Damaris Rau, School District of Lancaster
Stacie Reidenbaugh, 10,000 Friends of Pennsylvania
Dr. Karen Rice, Millersville University
Lisa Riggs, EDC of Lancaster County
Nikki Rivera, School Board, Manheim Township School District
Pedro Rivera, Thaddeus Stevens College
Donna Robins, Manheim Township School District
Alex Rohrbaugh, Lancaster County Planning Department
Ezra Rothman, EDC of Lancaster County
Kathryn J Sandoe D.Ed, Kathryn Sandoe LLC
Lenwood Sloan, Public Arts Board, Black Artist Waystation, Stevens and Smith Project At Lancaster History
Douglas Smith, City of Lancaster
Phil Smith, Fulton Bank
Danene Sorace, Mayor, City of Lancaster
Loryn Spangler-Jones, LSJ Studios
Jon Steffy, Four Seasons Produce
Chris Tallarico, Lancaster County Public Defenders Office
Terry Trego, Chief of Staff, State Senator Scott Martin
Dr. Brian Troop, Ephrata School District
Alex Vasquez, ASSETS
Becky Walck, Simon Lever
Dr. Tyrone Washington, Millersville University
Deanna Weaver, Office of the District Attorney
Alice Yoder, Penn Medicine Lancaster General Health
Bill Zee, Appel, Yost and Zee, LLP
2022 Executive Class Faculty
Jaime Arroyo, Lancaster City Council
Tom Baldrige, Lancaster Chamber
Chris Ballentine, Willow Valley Communities
Sam Bressi, Lancaster County Community Foundation
Tony Chivinski, Leadership Advisory Services
Tracy Cutler, Lancaster County Community Foundation
Victor DeSantis, Millersville University
Rebecca Denlinger, Elizabethtown Borough Manager
Jacqueline Fisher, Spanish American Civic Association
John Gerdy, Music for Everyone
Rachel Hales, Rock Lititz
Ed Harris, Discover Lancaster
Justin Johnson, Lancaster Chamber
Alisa Jones, Union Community Care
Leo Lutz, Mayor, Borough of Columbia
John McCormick, Structure Care
Ella Musser, Cocalico School District
Shelby Nauman, Tenfold Community Services
Anna Ramos, Workforce Development Board
Kevin Ressler, United Way of Lancaster County
Lisa Riggs, EDC of Lancaster County
Robin Stauffer, High Foundation
Alice Yoder, Penn Medicine Lancaster General Health
2021 Neighborhood Leaders Academy Faculty
Sharon Allen-Spann, Leadership Development & Diversity Manager, City of Lancaster
John Bey, Chief of Police, Lancaster City Bureau of Police
Stephen Campbell, Director of Public Works, City of Lancaster
Milzy Carrasco, Office of Neighborhood Engagement, City of Lancaster
Raymond D'Agostino, Commissioner, Lancaster County Board of Commissioners
Chris Delfs, Director of Community Planning and Economic Development, City of Lancaster
Zayra Falu, Access Coordinator, City of Lancaster
Xavier Garcia-Molina, Council Member, Lancaster City Council
Patrick Hopkins, Business Administrator, City of Lancaster
Matt Johnson, Refugee Community Organizer, Church World Service
Scott Little, Fire Chief. City of Lancaster -Bureau of Fire
Willonda McCloud, Executive Director, Bright Side Opportunities Center
Michael McKenna, President, Tenfold
Donald Morant, Sergeant, Lancaster City Bureau of Police
Vanessa Philbert, CEO, Community Action Partnership of Lancaster County
Kevin Ressler, CEO, United Way of Lancaster County
Jameel Thrash, Zoning Officer, City of Lancaster
Blanding Watson, President, NAACP – Lancaster Branch
Jeremy Young, Community & Economic Development Director, Lancaster City Alliance
2021 College Core Class Faculty
Bob Adams, President, Turkey Hill Experience
Jaime Arroyo, Chief Impact Officer, Community Action Partnership of Lancaster County
Rebecca Baltozer, Council Member, Borough of Marietta
Matthew Barley , Historic Preservation Trust/RLPS
Marlin Bert, Artist
Andrew Bilindabagabo, Founder, Ingoma Films
Joel Cliff, Director of Communications & Advocacy, Discover Lancaster
Fern Dannis, Community Volunteer
Joshua Druce, President, Coalition for Smart Growth
Robin Felty, Superintendent, Manheim Township School District
Tammie Fitzpatrick, Director of Development, Community Basics
Robert Hollister, Superintendent, Eastern Lancaster County School District
Leo Lutz, Mayor, Borough of Columbia
Susan Lynch, Director, Lancaster Center Central Penn College
Samuel Mecum, Commissioner, Manheim Township
Alex Rohrbaugh, Senior Community Planner, Lancaster County Planning Commission
Ezra Rothman, Manager, Economic Development Strategies, Economic Development Company of Lancaster County
Robin Sarratt, Vice President of Development, Lancaster County Historical Society
Loryn, Spangler-Jones, Owner, LSJ Studio
Charles Porter Stevens, Senior Planner, Lancaster County Planning Commission
Alexander Vazquez, Community Lending Manager, ASSETS Lancaster
Olivia Walters, Outreach Coordinator, The Steinman Foundation
Jeremy Weiss, Owner, CI Records
Jamie Widener, Executive Director, Columbia Life Network
Jeremy Young, Community & Economic Development Director, Lancaster City Alliance