Search the Leadership Lancaster website
Join us for an inspiring journey of leadership development.
When it comes to experiential, community-based leadership development, there are few programs that educate, connect and inspire like our immersive, nine-month Core Class. It's where Lancaster County's business, civic and community leaders have challenged themselves to achieve new levels of leadership potential since 1982. If you're ready to embark on a journey that will result in new perspectives, knowledge, self-reflection and lasting friendships, you've come to the right place.
.

The Core Class challenges participants from diverse backgrounds to assume effective, more active volunteer roles in addressing community needs.

Core is for emerging & existing
Leaders
Who meet these criteria:
Represent our culturally, ethnically, socially, economically and geographically diverse community

Have a potential for community leadership and commitment to Lancaster County

Will lead our community into the future
Tuition
$2,500 per person
$150 of this amount must be paid by the participant personally.

A limited number of scholarships are available.

There is no application fee and tuition is not due until acceptance.

No applicant accepted into the program will be turned away for financial reasons.

Payment plans may be arranged, and tuition assistance is available based upon need.
What We Teach
Intensive, Hands-On Curriculum
Class members will participate in discussion of the unique opportunities and challenges facing Lancaster County including education, health and human services, public policy and economic development, law and justice, the arts, and diversity, equity, and inclusion.
Class Duration
12 Full Day Sessions
and 2 evening sessions
The Core Class program runs September through May and includes twelve full-day sessions and two evening sessions. Requirements include program attendance, one small group project, and three outside homework assignments.
Participant, Sponsor, & Community
Outcomes
Leadership Competency

Non Profit Governance & Community Service

Networking & Relationship Building

Personal Skill Building

Knowledge of County & Region
Inspired to Lead
Take a closer look at the Core Class curriculum, homework assignments, and topics covered.
"I always knew Lancaster was a special place but the 9 months of Core Class really reinforced that for me. From the strong economy, to collaboration that comes naturally, to the greatly impactful nonprofits making a difference, the people we met with are so passionate that they make me want to do my part in the community."
There are so many diverse industry leaders in our community. Often you get so focused in your bubble, you don't allow yourself to be open to seeing what others are doing.
Jeff Bierlein
Core Class of 2019
The Leadership Lancaster Core Class is an extremely impactful experience and a developmental tool we use for our leadership team to understand the systems, services and issues in Lancaster County and beyond. It is a rewarding program that broadens perspectives, fosters well-rounded leadership skills and helps establish meaningful connections for our company and our community. – Astro Machine Works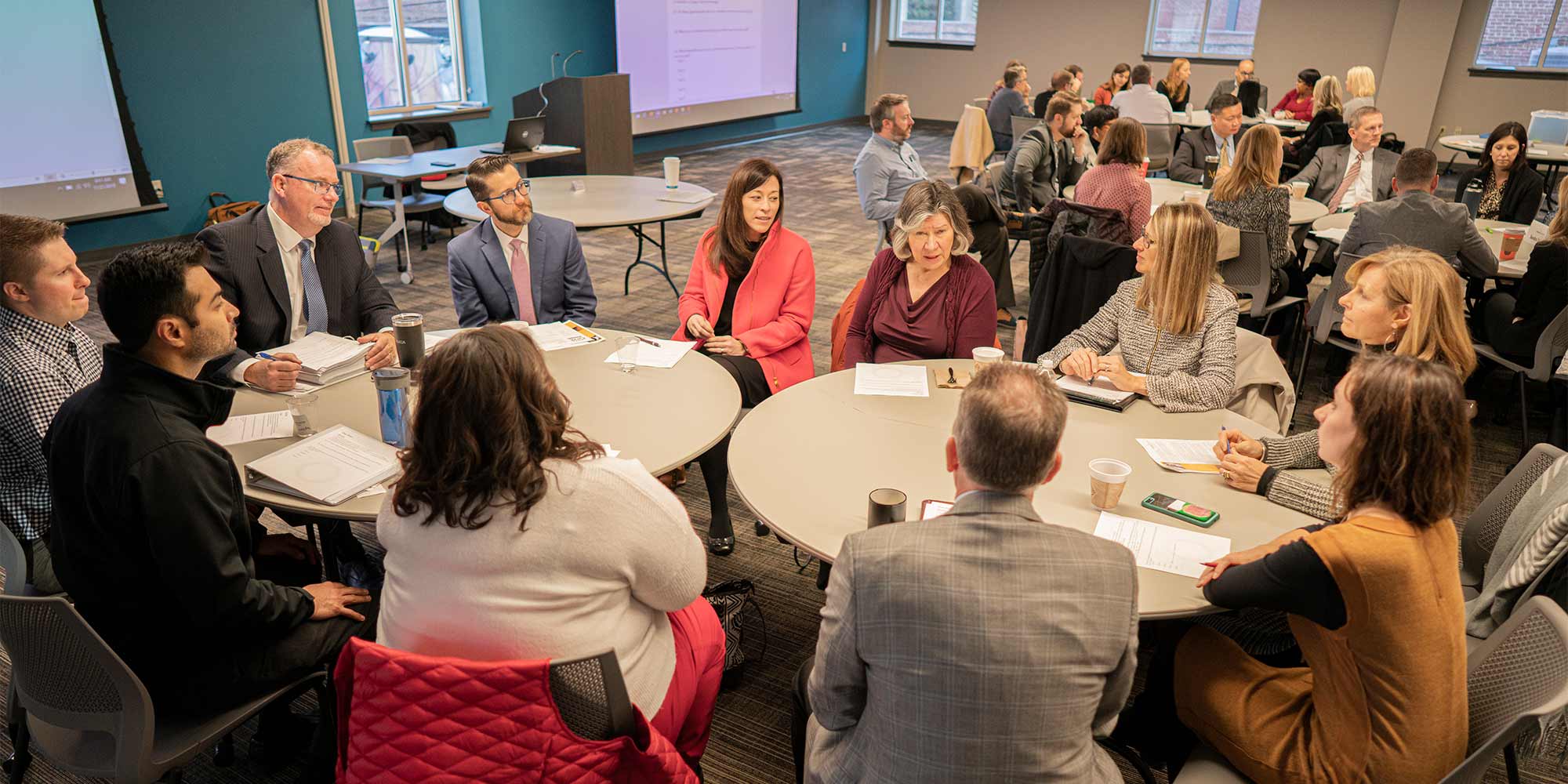 .

What to expect.

Skills We Equip

Core Class Sessions:

Opening Retreat

County Tour

Understanding Differences

Health and Human Services

Arts and Culture

Public Policy and Economic Development

Leadership Advantage

Public Education

Law and Justice

Closing Retreat and Board Governance

Skills We Measure

Coalition Building

Collaboration

Conflict Mediation & Resolution

Consensus Building

Dialogue

Inclusion

Negotiation

Personal Commitment

Personal Evaluation

Problem Solving & Decision Making

Team Building

Trusteeship

Visioning
Next Steps
Ready to take your Lancaster leadership to the next level?