Search the Leadership Lancaster website
A legacy of developing outstanding community leadership to support the needs of Lancaster County.
Leadership Lancaster has been training a diverse group of existing and emerging leaders to be stewards of our community for 40 years. Every day, graduates of Leadership Lancaster are making a difference in Lancaster County.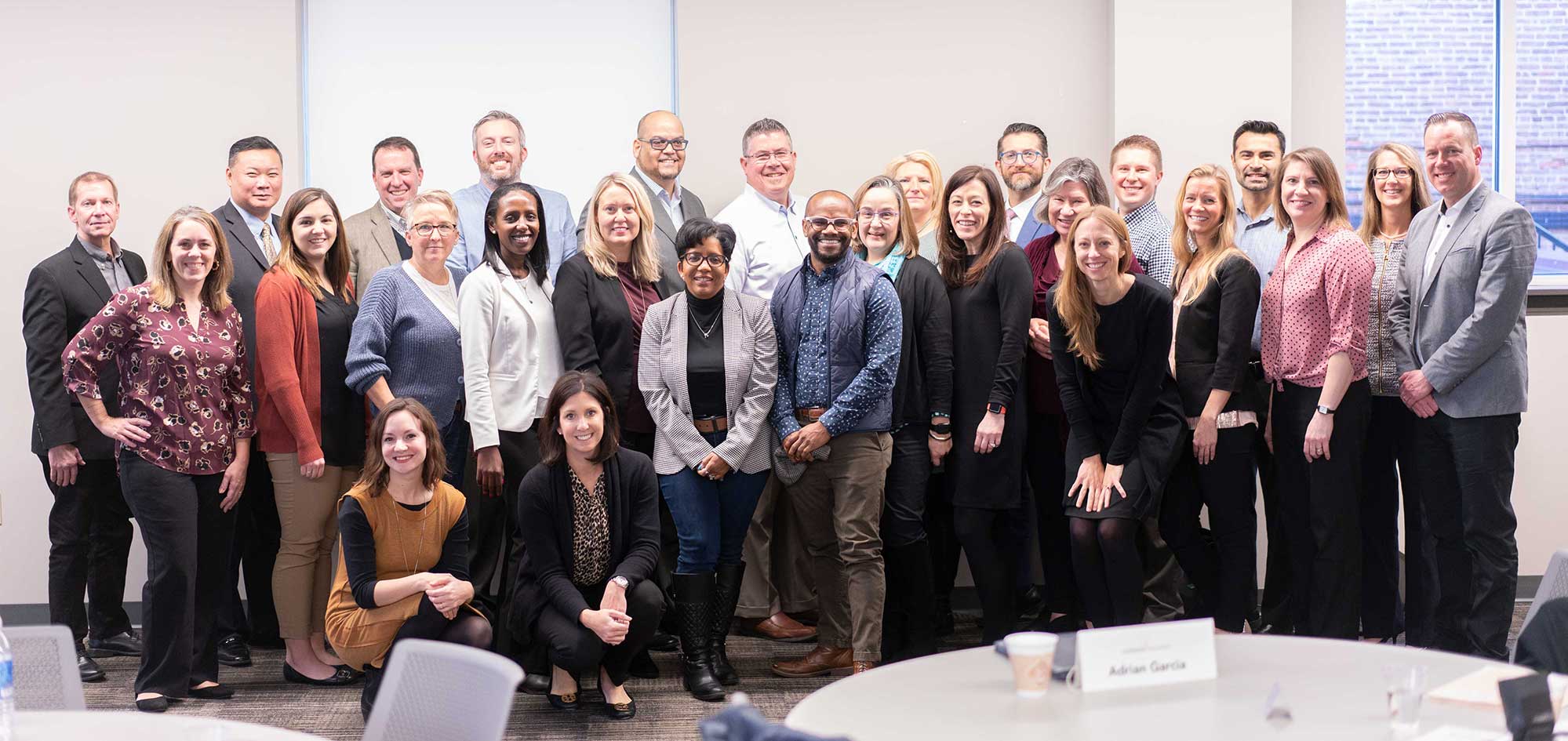 I have a deeper knowledge of what makes Lancaster a unique place to live, as well as all the good work being done by various groups to solve challenges facing the community.
Jenn Putt
Core Class of 2018
I realize now I have the capability to make an impact and how it is my social responsibility to take action and get involved.
Melanie Canfield
Core Class of 2019
There are so many diverse industry leaders in our community. Often you get so focused in your bubble, you don't allow yourself to be open to seeing what others are doing.
Jeff Bierlein
Core Class of 2019
Find out more about where we came from and who made it happen below!
More about us
Mission
Developing outstanding community leadership to support the needs of Lancaster County.
Vision
Transforming the Lancaster County community with educated, connected and inspired leadership.
Values
Engagement – connecting and empowering leaders to serve.
Courage – cultivating a curious mindset to lead with understanding.
Accountability – upholding consistent, ethical, and honest integrity.
Inclusion – fostering a welcoming and equitable environment.
Collaboration –working together to grow relationships
Diversity Equity and Inclusion Statement
Leadership Lancaster recognizes and values the diversity inherent in the community we serve. We are committed to establishing space for meaningful dialogue as we develop a diverse group of leaders that is truly representative of Lancaster County.
We are intentional in our efforts to recruit participants who are diverse, inclusive, and equitable. We welcome those who share this commitment and who wish to join with us in our work to develop effective leaders who collaborate to serve the evolving needs of our community.
Across all areas within our organization, from our board of directors and programs to our committees, Leadership Lancaster is inclusive of everyone in our community. This includes but is not necessarily limited to age, race, color, national or ethnic origin, sex, gender identity or expression, sexual orientation, family or domestic partnership or marital status, genetic predisposition, level of ability, religion, and veteran status.
We promote, model, and expect respectful dialogue in all of our programs. When participants are committed to interacting respectfully with those who are different from themselves, their capacity for leadership is enhanced. We acknowledge that this is a continuous journey, and it is critical to continue to listen, learn, and evolve.